LAUREN

I attempt to become a human version of Amazon Alexa, a smart home intelligence for people in their own homes. The performance lasts up to a week. It begins with an installation of a series of custom designed networked smart devices (including cameras, microphones, switches, door locks, faucets, and other electronic devices). I then remotely watch over the person 24/7 and control all aspects of their home. I aim to be better than an AI because I can understand them as a person and anticipate their needs. The relationship that emerges falls in the ambiguous space between human-machine and human-human.

LAUREN is a meditation on the smart home, the tensions between intimacy vs privacy, convenience vs agency they present, and the role of human labor in the future of automation.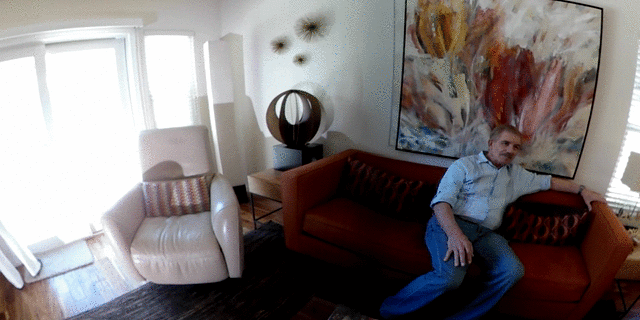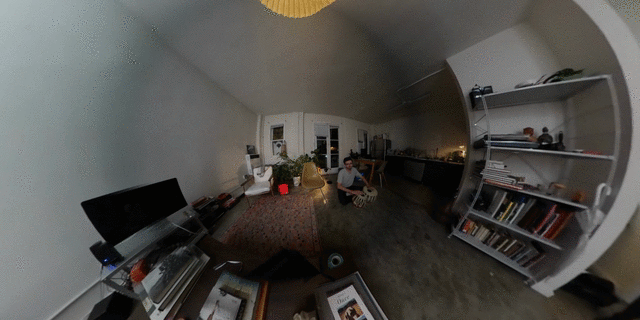 Writing
Feeling at Home: Between Human and AI (Immerse)

Press
The Guardian, LA Times, Hyperallergic, Observer, Schirn Magazine, Fast Company, Creative Applications, Y Combinator, PSFK

LAUREN Testimonials film and 360 photography by David Leonard. This project was supported in part by Sundance Institute's New Frontier Lab Programs, with a grant from Turner Broadcasting, and UCLA. Exhibition view at Haus der elektronischen Künste, 2019, Photo: Franz Wamhof. Exhibition view at Frankfurter Kunstverein, 2020, Photo: Norbert Miguletz, Copyright Frankfurter KunstvereinPhoto: Mareike Tocha, Exhibition view at "House of Mirrors: Artificial Intelligence as Phantasm", HMKV at Dortmunder U.